Valuations Remain Bright Spot for Lower Middle-Market M&A
Financially strong companies in search of a buyer have every reason to maintain a positive outlook this year. Although inflation, rate hikes, war and other challenges roiled the markets and slowed the pace of dealmaking in the first half of the year, valuations—particularly in the lower middle-market—are holding up well.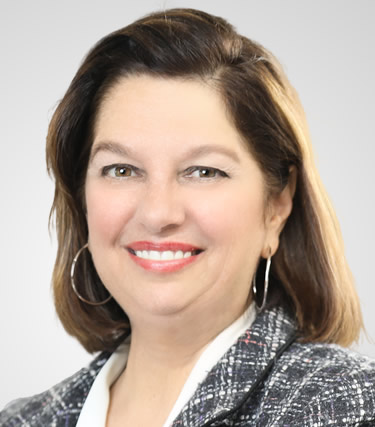 SHARON HEATON
CEO, sbLiftOff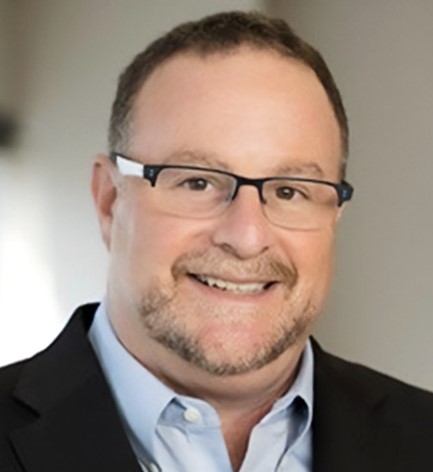 BOB WEGBREIT
Executive Director, GF Data
Private equity firms and lenders are looking for strong deals so that they can put capital to work. And they have their eyes on the lower midmarket, an attractive area as firms that provide the first institutional capital to companies can harvest significant returns. Making meaningful operational and business development improvements can accelerate a company's growth in three to five years.
I had the opportunity to sit down with Bob Wegbreit, Executive Director at GF Data, which tracks private-equity sponsored middle-market transactions under $250 million in enterprise value, about their latest M&A report including valuation and financing trends.
Sharon Heaton: In what ways is the current macroeconomic outlook affecting the way investors think about valuations? Is it more psychological, i.e., uncertainty, or have we seen a tangible impact on the way deals are underwritten?
Bob Wegbreit: Uncertainty is always a concern for financial buyers—and labor, logistics, inflation and supply chain issues have caused some middle-market buyers to pause. We saw a quarterly high of 168 deals transacted in Q4'21 but M&A activity has steadily declined through the first half of 2022 with 74 deals closed in Q1 and 55 deals closed in Q2 from the 264 active contributors to GF Data. That's more than a 66% decline in M&A activity over the past six months. But there are some bright spots. Our data showed a good proportion of the deals closing in Q2 to be those with stronger growth and margins, more than we have seen over the past few years. Valuations also seem to be unaffected. For mid-market companies acquired by private equity groups and other deal sponsors, valuations held strong at an average of 7.4x EBITDA.
SH: You look at a lot of real time data from private equity firms and have a lot of conversations on the topic, have you seen valuations changing? Any other indicators that the structure of the capital stack is changing?
BW: Valuations have remained high. We reported in our August 2022 report that the Total Enterprise Value (TEV) for deals between $10 – $250 million was 7.4x. That number is consistent with what we saw in 2021 and exceeds the TEVs for deals in this range since 2018. However, we know that better quality businesses are sold at higher multiples, and the mix currently leans to deals with companies that are considered financially stronger. The average multiples we are seeing are consistent with the quality mix.
We also are seeing more equity in the capital stack. We are not sure why. And with a challenging market, more equity from private equity buyers means more capital being put to work. But as you and other advisors have told us, when sellers remain equity holders or provide seller financing, they care more about the debt-to-equity ratio in the capital structure. You also pointed out that seller financing is not as attractive as it once was because interest rates have risen, and the rates offered on seller financing have not kept up with inflation.
SH: Let's talk about financing as we go into the back end of the year. Do you see any changes in the time to approval? Will credit underwriting become more conservative? Will we see more conservative debt coverage ratios or more equity in deals?
BW: Though GF Data does not track these items in our data, we do track leverage and capital structures in deals. We hear that deals are taking longer to get through credit committees and rep and warranty insurance reviews. That said, debt providers are financing most deals that fit their wheelhouse. Senior debt providers have stayed in a range of lending between 3-3.5x EBITDA this year which is on par with what we saw in 2021 but of course these numbers are dependent on the strength of a company's financial position and future cash flows. Lenders have balance sheets and funds have capital that need to be put to work and both remain eager to look at strong deals. And as you and other advisors have told us, non-bank lenders can fill an important gap in a deal's capital stack, especially if banks adopt more conservative underwriting policies.
SH: What are the indicators in your data that you think are harbingers for changes ahead? What signals are you watching to see if valuations broadly will begin to decline?
BW: We don't think valuations will necessarily decline. Interest rate increases are being absorbed by buyers. More add-ons by strategic buyers are also filling the gap where financial sponsors may lack comfort in an industry. Private equity firms are deploying a significant amount of capital to build on their strong platform companies and are partnering with CEOs who have a clear growth-through-acquisition strategy and that can successfully integrate add-on companies. The lower middle-market has been incredibly resilient over the last few years. If it can survive a pandemic, a major war in Ukraine, inflation, and supply chain issues, then it will likely keep chugging along.