Small-business owners must compete with corporations that thunder past them carrying human capital, revenue, reputation and past performance. "Set-aside contracts" help provide a level playing field.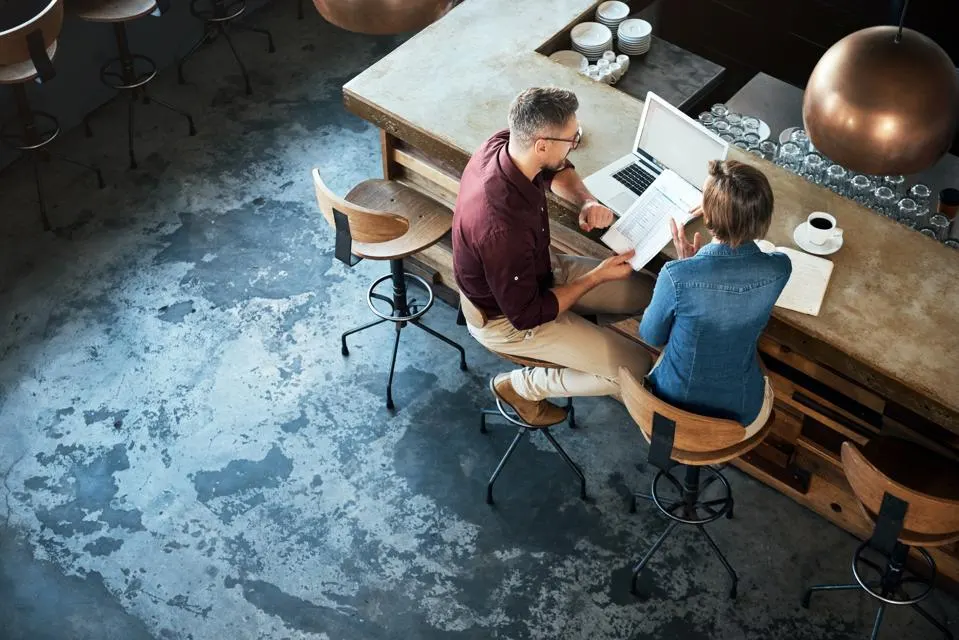 Getting started in government contracting is hard.
Not only does the government have a blizzard of arcane rules, but small-business owners must also compete with corporations that thunder past them carrying human capital, revenue, reputation and past performance.
To provide a level playing field for small businesses, the federal government limits competition for certain contracts to small businesses, women-owned, service-disabled veteran-owned and other such categories. Known as "set-aside contracts," they help small businesses to compete for and win in the federal marketplace.
My colleague Erica served 35 years in the U.S. Navy before forming her service-disabled, veteran-owned and women-owned small business. Erica has won information technology and cybersecurity set-aside contracts. "It's a different environment we're entering into as veterans," Erica told me.
In the universe of GovCon companies, there are smaller businesses with set-aside designations, like Erica's company, as well as small businesses that compete in what is known as the "full and open" market with larger contractors. But it's rare to find a GovCon company with under $30 million in revenue that does not have some kind of set-aside designation.
The blessing and the curse is that though the barrier to entry for GovCon work is improved with a set-aside, the company will almost certainly net a lower valuation when it's time for retirement and sale.
The reason? Companies with set-aside designations can only maintain their designation if potential buyers can step into the same category as the seller. The universe for these kinds of buyers is smaller than that for full and open companies. Often, entire categories of buyers are eliminated from consideration. And if the universe of buyers is smaller, it would stand to reason that the value of companies with set-aside designations is lower.
The set-aside designation is just one more instance where small-business owners may experience a Catch-22 if they wish to ultimately sell or exit their company. Because another inconvenient truth is making the move from set-aside contracts to full and open is risky.
Many companies do successfully make this transition, but if a seller is looking to avoid this risk and pass it on to the buyer, there is a limited pool of buyers who are willing to take that on. And those buyers price risk into the deal, lowering the valuation.
It is the rare buyer—and I have yet to meet one—who is willing to purchase a company with the goal of maintaining its current size. Virtually every buyer is seeking growth. So that becomes a foreseeable challenge for the small-business owner who serves the federal government by securing preferential set-aside work.
Despite these realities, if you are a small business breaking into government work, there are still very real reasons to take advantage of set-aside affiliations, the most important one being that your business needs contracts to grow and become an asset in the eye of potential buyers.
A fire needs oxygen to grow, and your business needs a dependable revenue stream to do the same.
Set-asides can help small businesses start and stay in GovCon, but the designation comes at a cost. Strong set-aside companies are, for the most part, absolutely sellable, but the ideal trajectory is to win full and open contracts, which will uptick a company's valuation.
My client Harry, a former Joint Advanced Warfighting School (JAWS) officer, grew a successful government contracting business. Harry wisely led his company to compete for both set-aside designations and full and open telehealth and IT contracts.
When Harry decided to retire, he had a company that offered a substantial growth opportunity. To ensure all the contracts could be safely transferred, and he could capture the full breadth of the company's value, his company was broken down into two parts. A veteran-owned company purchased part of it; the remaining contracts were picked up by a large healthcare IT company.
With the right planning, business owners can benefit from set-aside preferential contracts and navigate the path from startup through growth to an ultimate liftoff.
The information provided here is not investment, tax or financial advice. You should consult with a licensed professional for advice concerning your specific situation.
Sharon Heaton is the CEO of sbLiftOff, a lower middle-market M&A advisory firm that serves GovCon companies and founder-led businesses.
Follow her on LinkedIn.